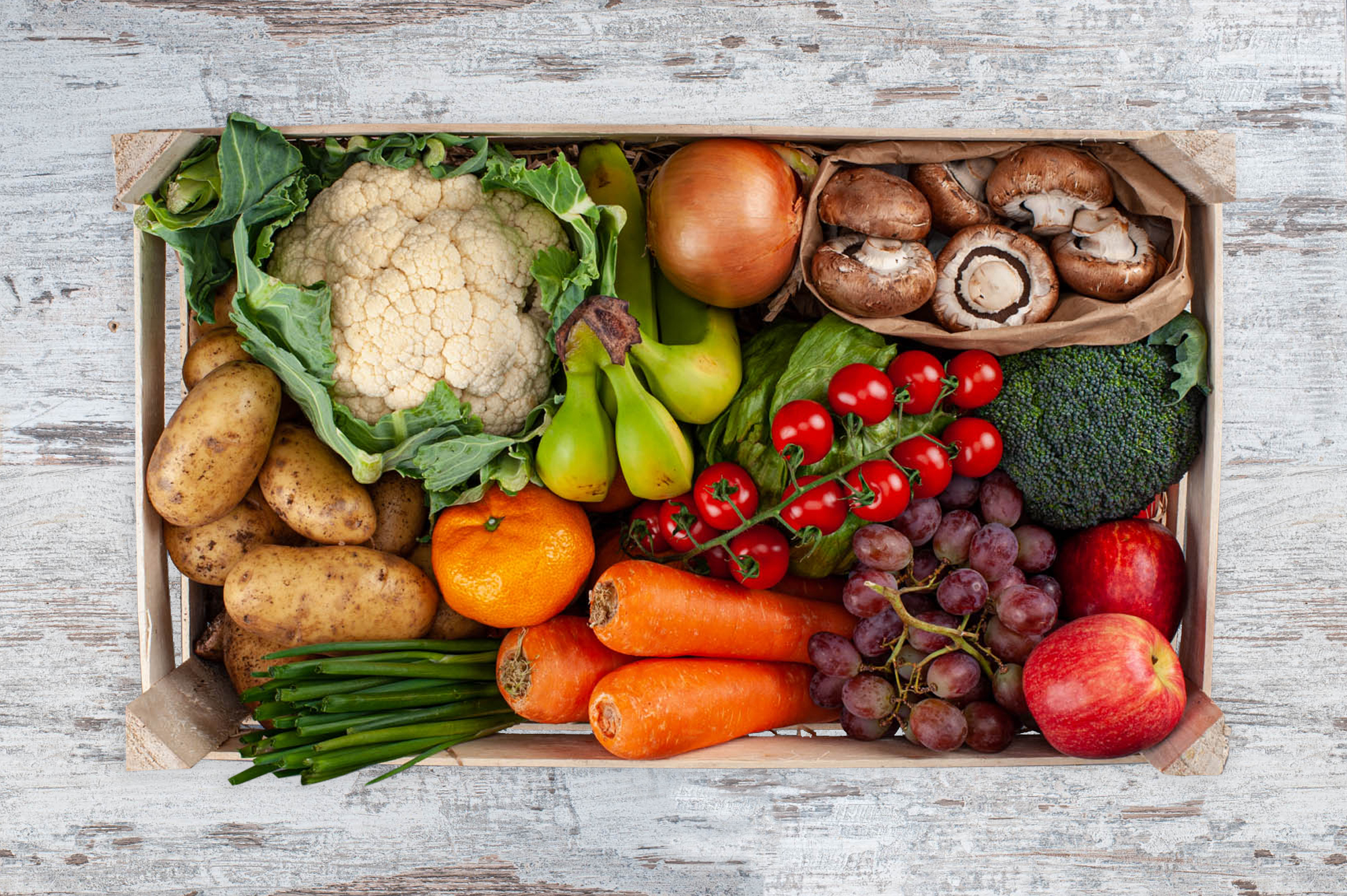 £25.00Subscribe — or subscribe and save 10%
In stock
Ingredients
We work with our growers to choose the best of the week's seasonal produce to go in your box. Example contents includes:
Beetroot Bunch
Carrot Bunch
Cabbage
Chilli
Onion
Garlic
2.5kg Potatoes
Cherry Tomatoes
Scallion
Plums
Nectarine
Satsuma
Peach
Braeburn
Conference Pear
We'll do our best to send you the items listed. Now and then (like when the weather's gone wonky) we may have to send you a different fruits and veggies. Our photos don't show the actual quantities.
Allergens
Millbank Farm Shop handles celery, celeriac and nuts on site – there is a risk of cross-contamination from these, and all other allergens.