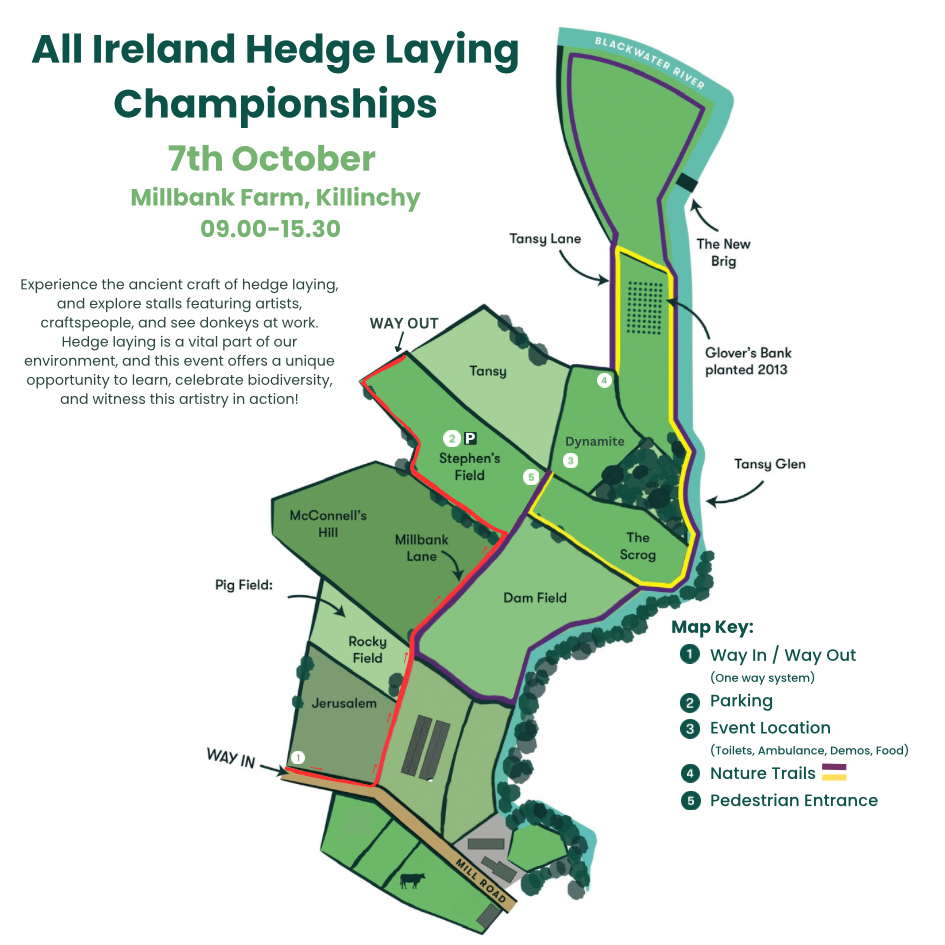 All Ireland Hedge Laying Championships 2023
October 5, 2023
Date: October 7th 2023, 9am to 3:30pm
Location: Millbank Farm, 11 Mill Road, Killinchy, BT23 6PG, Northern Ireland
Admission: Free Entry
Clothing: Come prepared for a farm. Wear wellies/ appropriate footwear!
Parking: Follow signs for the car park once you arrive at Mill Road.
Highlights: Hedge laying demonstrations, expert insights, working donkeys lifting bray, nature trails, craftspeople at work (wood carving, hand-weaving, spinning, leatherwork, woodworking, beekeeping, nature exploration, traditional tools, machinery).
Food: Millbank Made Produce Stand on site
Further Information: Dogs are welcome ON LEADS ONLY.